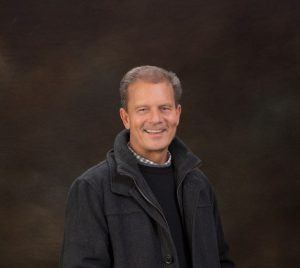 Dr. Richard George graduated from dental school at Oregon Health & Science University in Portland, Oregon. He began practicing dentistry in 1983 with his father in Rigby, Idaho. Together, they practiced for several years until the mid-1990s, when Dr. George Sr. retired. Dr. George had a solo practice until 2004, when Dr. Boone Allen joined the practice.
Dr. George is committed to quality dentistry, continuing education and patient comfort. In his effort to fulfill his commitment to his patients, he is a member of the American Dental Association®, a member of the Gordon Christensen Study Club in Provo, Utah, and a member of the local Spear Study Club. Dr. George has studied with leaders in the dental field, Dr. Pete Dawson and Dr. Frank Spear. Dr. George has studied with Frank Spear since 1999 and now serves as a mentor for Spear Education in Scottsdale, Arizona, with an emphasis on occlusion and facial aesthetics. Dr. George is the past chairman of the Peer Review Committee in Southeast Idaho and served as a member of the Idaho State Board of Dentistry.
"In the past 38 years of practicing dentistry, my favorite part is the relationships that I have developed with patients and my staff. Several of my staff members have worked alongside me for over 30 years and it's a privilege to do so," stated Dr. George.
Dr. George enjoys treating difficult cases in dentistry, dentures, placing and restoring implants, bone grafting and tissue grafting, and particularly cosmetic dentistry. Dr. George and his wife, Sally, are actively involved in the community and support many local organizations and events. Together, the Georges have five children and 14 grandchildren. Dr. George enjoys golf, wake surfing, working in the yard and spending time with his family.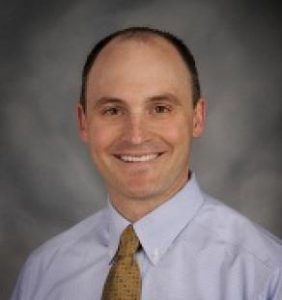 Dr. Boone Allen grew up in a small farming community about fifty miles northwest of Rigby called Monteview. After attending one year of college at Ricks College (now Brigham Young University-Idaho) in Rexburg, Dr. Allen served an LDS mission in Buenos Aires, Argentina. About a year after returning from Argentina, Dr. Allen married his amazing wife, Britney, and together they have three children.
Dr. Allen continued his education and graduated from the University of Colorado School of Dentistry and immediately joined Dr. Richard George at Townesquare Dental in 2004.
"Dr. George is a great mentor, colleague and friend. I am excited about all things dentistry. It's a field that is always evolving and improving. Materials, technology, and techniques are constantly getting better. Through consistent, high-quality continuing education, we have worked hard to bring those things to our patients. In our practice, we understand that we need to be career-long students of our profession so we can provide the very best comprehensive care to our patients. I'm very appreciative of the trust that patients put in me as their dental care provider. The friendships and relationships I have with my patients is the most rewarding part of my profession," said Dr. Allen.
Outside of the office, Dr. Allen enjoys spending time with his family and being on the baseball field coaching and on the green at the local golf course.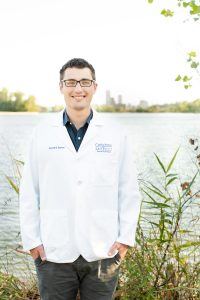 Dr. Burton grew up just south of Rigby and attended Rigby High School. Growing up, Dr. Burton finished concrete for 10 years and welded for a water well drilling company while attending BYUI. Dr. Burton served an LDS mission in Sierra Leone West Africa.
Dr. Burton studied dentistry at Creighton University School of Dentistry in Omaha, Nebraska. He is a general family dentist and cares for all ages. He is highly experienced in fillings and other restorative dentistry options and is a great option for young families. "I'm very grateful to be back home and to be practicing with two great mentors. I am excited to be part of a practice that provides such a high standard of dentistry and puts such an emphasis on continuing education. I enjoy getting to know my patients and learning their dental goals and helping them achieve them."
Outside of the office, Dr. Burton has been married for nine years and has two little boys who are 18 months old and 3 and a half years old. "Having grown up in Idaho, we love the outdoors. I particularly love fishing high mountain lakes and streams but will fish for whatever will bite, wherever that may be."